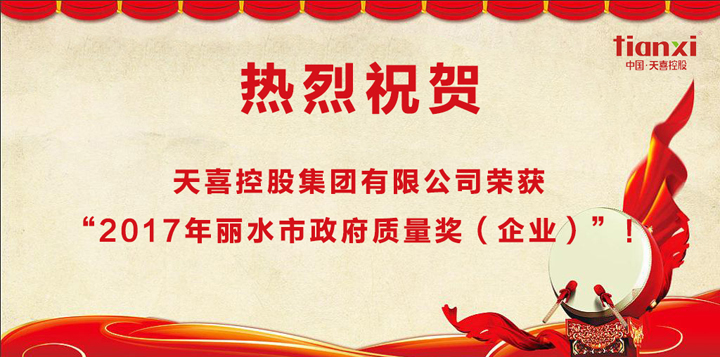 On May 31, at the city's quality work conference organized by the Lishui Municipal Quality Supervision Bureau, Tianxi Holding Group was awarded the honorary title of "2017 Lishui Municipal Government Quality Award (Enterprise)". Group General Manager Lu Ting participated in the awarding ceremony. ceremony.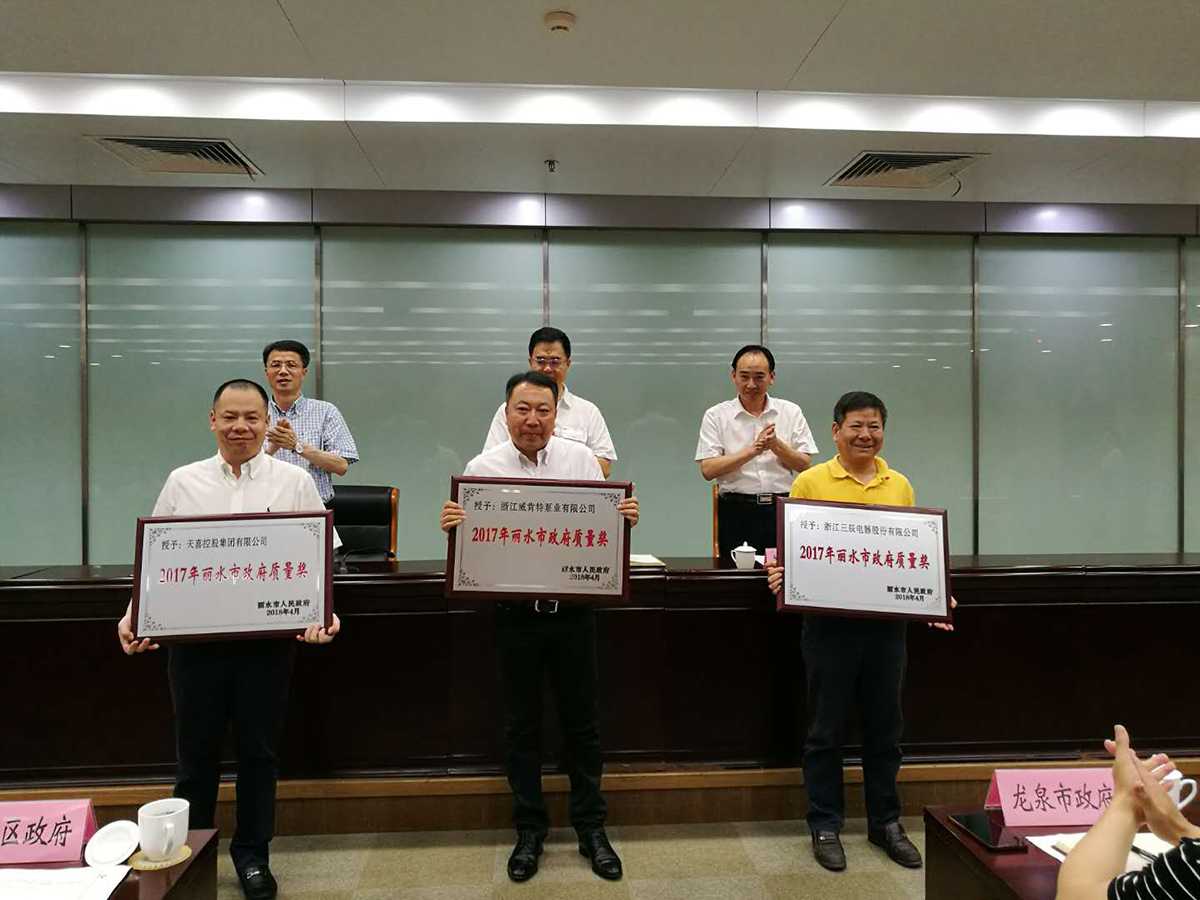 From the material declaration in July last year, to the on-site review in November, and to the public announcement in January this year, Tianxi Holdings Group has finally won the honor of "2017 Lishui City Government Quality Award (Enterprise)". There are only three companies in the city that won the award (Li Zheng Fa [2018] No. 19).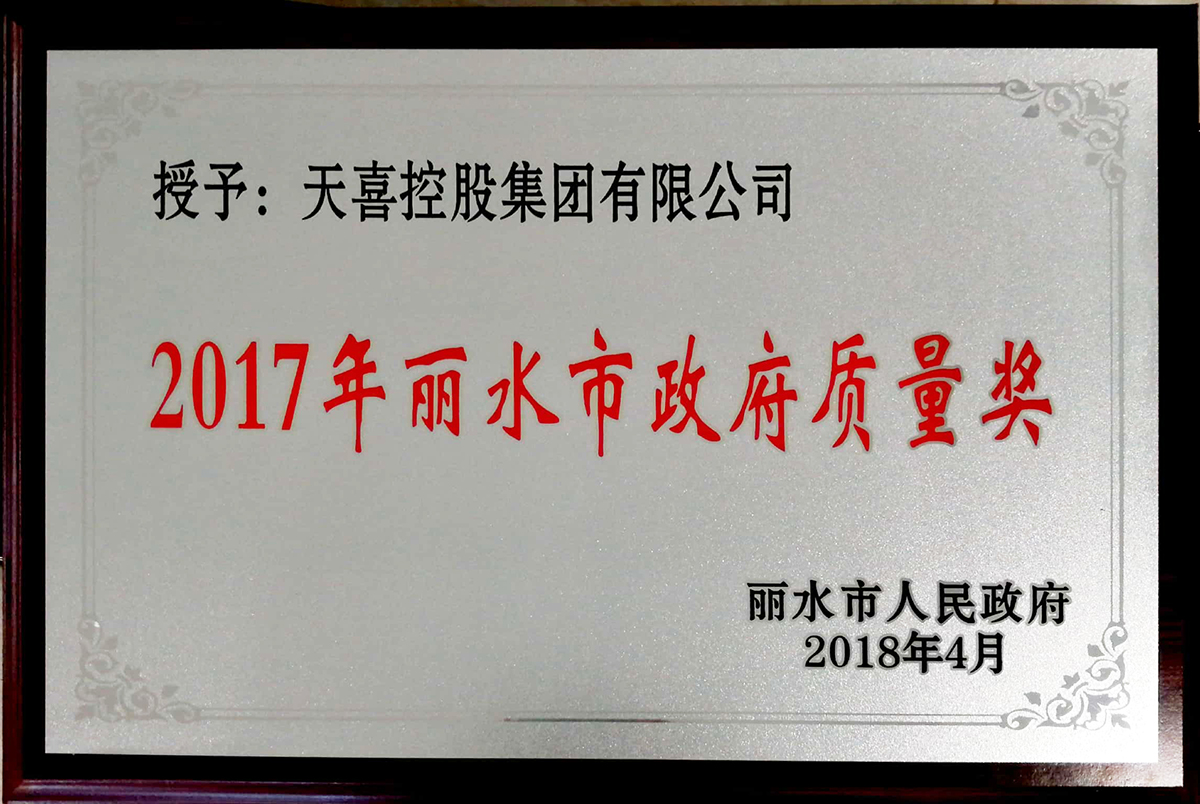 Since its establishment, Tianxi Holding Group has actively responded to the spirit of the construction of "Quality Strong City" in our city, and comprehensively carried out the work of "winning by quality" and strengthening enterprises, taking science and technology independent innovation as the direction, and constantly pursuing excellent quality management as the core. To comprehensively improve the level of products, engineering services and environmental quality, adhere to the goal of "high quality, high level, high standards", and commit to the research and development of "new materials, new technologies, new designs and new products", and vigorously develop smart kitchens. The electric industry has made outstanding contributions to improving the overall competitiveness of the kitchen electric appliance industry in the world.